terms and conditions
Definitions:
In these terms and conditions ´The Seller´ means Reviline UK and ´The Buyer´ means the purchaser of goods from ´The Seller´ under these terms and conditions.
Use of information:
The content of the pages of this website is for your general information and use only. It is subject to change without notice.
Neither we nor any third parties provide any warranty or guarantee as to the accuracy, timeliness, performance, completeness or suitability of the information and materials found or offered on this website for any particular purpose. You acknowledge that such information and materials may contain inaccuracies or errors and we expressly exclude liability for any such inaccuracies or errors to the fullest extent permitted by law.
Your use of any information or materials on this website is entirely at your own risk, for which we shall not be liable. It shall be your own responsibility to ensure that any products, services or information available through this website meet your specific requirements.
The Contract between us:
To make a purchase from our web site, you must complete the on-line registration form.
You should always check that the contact information you provide is correct creating a customer account or proceeding to payment.
You are responsible for maintaining your own username and password, where required to access your customer account. You should ensure that you store your username and password securely and that the details required to access your customer account are not provided to another party.
A binding contract for the sale and purchase of goods between you and us will only come into effect when we issue to you confirmation of order and an order reference number to the e-mail address provided by you on the registration form. We are not obliged to accept any order(s) you submit.
Our Products:
The images of the Products on our site are for illustrative purposes only. Although we have made every effort to display the colours accurately, we cannot guarantee that your computer's display of the colours accurately reflect the colour of the Products. Your Products may vary slightly from those images.
Certain Products on our sites can only be purchased if you satisfy the legal age requirement for that product. We are not allowed by law to supply these Products to you if you do not satisfy these age requirements. If you are underage, please do not attempt to order these Products through our site. These Products are:
(a) peroxide solutions, perming products, bleaches You must be 16 years and over
(b) aerosol products– You must be 18 years and over
The Customer shall at all times use the Products strictly in accordance with their accompanying documentation and instructions restrictions.
All Products shown on our site are subject to availability. We will inform you as soon as possible if the Product you have ordered is not available and we will not process your order if made.
Prices:
Prices and special offers are correct at the time of offer but are liable to change without prior notice. Prices exclude VAT and exclude carriage.
Typographical Errors:
In the event a product is listed at an incorrect price due to typographical error or error in pricing information from our suppliers, taxes or duty changes, we shall have the right to refuse or cancel any orders listed at the incorrect price whether or not the order has been confirmed. If your credit card has already been charged and we subsequently cancel your order, we will immediately issue a credit to your credit card account in the value of the incorrect price (including delivery charges).
Payment:
Payment in full is required to be made by PayPal prior to dispatch of goods. If you do not have PayPal account, please use this link https://www.paypal.com/uk/webapps/mpp/home to complete simple online registration. You can also pay by BACS, please contact us prior to placing your order to arrange payment by this method.
Guest Checkout:
Guest checkout is available via PayPal. All orders completed via guest checkout will only be despatched to registered and confirmed address with PayPal, sorry no alternative addresses.
Delivery Charges:
Free standard delivery for most parts of the UK. The Channel Islands, Offshore islands, Highlands, Scottish Islands and certain areas of the UK may be charged according to the size and weight of the parcel.
Overseas Orders:
We welcome orders from anywhere in the world. Please remember carriage will vary on destination and weight of parcel. Carriage will be calculated at the end of your order. Full payment will be required by BACS or electronic transfer prior to despatch. For more information on placing an order for overseas delivery, please contact Customer Services on info@reviline.co.uk .
Product restrictions:
Please note we cannot send aerosols, flammable or hazardous items to overseas destinations. Please do not order these items for delivery outside of the UK.
Cancellations:
Prior to despatch, non standard items such as furniture/special order items, cannot be cancelled. Cancellation after despatch cannot be accepted.
Returned Goods:
If goods are to be returned, a returns authorisation must be obtained via e-mail. Goods must be returned within seven days of receipt unused, in perfect condition and in original packaging. Carriage of replacement items may be at buyers cost. For hygiene reasons the Seller cannot accept return of items that have been used except if the goods are faulty. Goods returned which have been damaged due to poor packaging by the Buyer will not be credited in full. Your Statutory Rights are not affected.
Shortages & Damages:
Goods must be inspected on receipt and all claims for shortages or damages must be made by the Buyer to the Seller within 24 hours of receipt of the goods and confirmed via e-mail within 24 hours. We accept no responsibility if damages or shortages are not reported within this time period.
The Seller can accept no responsibility for transport delays causing late deliveries. The Seller can accept no responsibility for consequences of delay in receipt of goods.Non-delivery of an order must be advised within seven days of the invoice date.
Privacy:
Our privacy policy is to keep all information about the buyer confidential.
What information do we get? When you visit our site, we see what kind of web browser you are using; date and time when you visit our page. We use this information to improve the content and layout of our site.
Use of information. By registering on our site, we receive information about you. This can be your name, company name, e-mail, tel, number and address. We use this information only for the purpose of knowing who ordered the item on our page and that we know who to send the item or to provide information about your order.
You may at any time withdraw your consent to process personal data by clicking on the e-mail address. opt-out link in the received message or by emailing it. mail to info@reviline.co.uk for access to your personal data and how they are processed, to request that you correct your incorrect or inaccurate personal data or request them to be permanently deleted.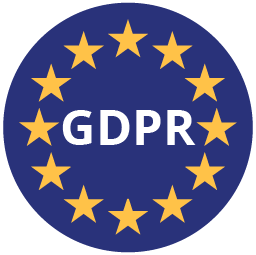 Reviline.co.uk complies with GDPR requirements. You can do all of the data privacy settings and changes you make on your account that you create, such as:

Right to see your personal details
You can view your personal details by clicking the links below. Viewing personal data:
My personal information
My addresses
My order history



Right to change your personal details
You can view your personal details by clicking the links below.
Change personal information
Change addresses
Change your personal password

Right to data transfer
You can copy and transfer all data associated with you from your account

The right to remain anonymous
You can request to encrypt your personal data. (Note: after encryption, your previous orders will replace all data for encrypted data, you will lose the ability to connect to the store or see your order history and all information related to you)

Right to request deletion of all personal data
You can ask to delete your personal data. (Note: after deleting the data, you will lose the ability to login to the store or see your order history, and all information related to you will be deleted)

Right to be informed if data security breach
It is our company's responsibility to report if there is a violation or inappropriate behavior of the data, the company must apply a strict procedure for detecting data breach and within 72 hours notify the data subjects.